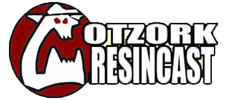 Exclusively for ORCS and 'green-skins'
Original and unique models in limited editions
"In addition to my many passions for the Arts, from which I make a living (without any pension plan, ok, but what a life full of experiences!) , I spend the little time I have left to "stick little guys" as my family use to say: I practice MODELISM!
Since I was a kid, I have been dreaming of models: I have made hundreds of them, boats, planes, cars, tanks ... and then I started to make my own pieces with paper and cardboard, plaster or resin, to combine the various models available on the market, and create CONVERSIONS and DIORAMAS.
What I like above all is to make my own models, preferably huge and improbable machines with big wheels and monstrous engines. Therefore, I used a digital engraver to make my OWN BUNCH of pieces,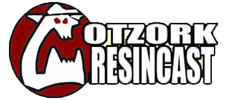 BITS
Pièces pour vos créations les plus folles
specific to the spirit of the orks and the 28mm wargames format, and I thought it would be nice to share this with many other modelers, especially the MEKANOS ORKS.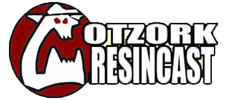 KITS-Warmachines et autres créations vertes
The worlds of Mad Max and the Orks of Wargames suit exactly my desires for lucubration. I like the humor as well as the "comic strip" and savage side of these quirky universes. "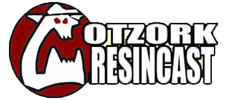 MINIS
Figurines Orcs et peaux vertes 28mm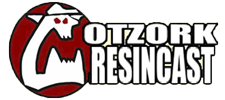 Modèles d'exception-Tirages limités
Armored Car by Gotzork Resincast